The Elevation Dock Lightning Adapter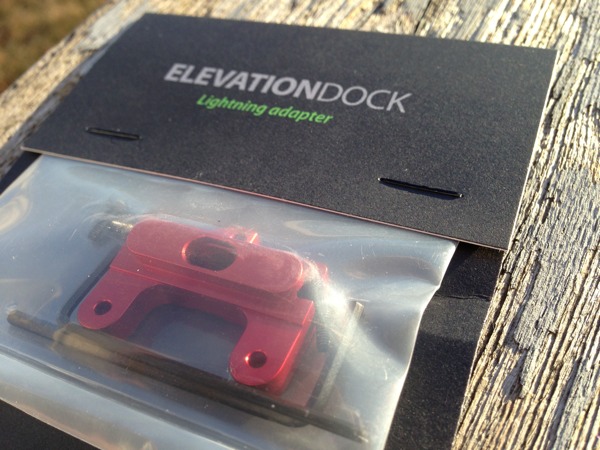 Earlier this year I received my Elevation Dock after funding the Kickstarter. I loved it. It was the absolutely the best docking solution available. Due to its low friction connector and heft it was even easier to use than just a cable. I could drop in my phone to charge, then grab it and go. No hassles.
Getting the iPhone 5 kind of ruined that arrangement for me. I've been stuck charging with a plain cable (awful, I know). At least with the Lightning cable I could plug it in without having to study it to make sure I'm inserting it correctly.
Thankfully Elevation Lab has released a Lightning adapter. I ordered one as soon as they were available. It arrived earlier this week.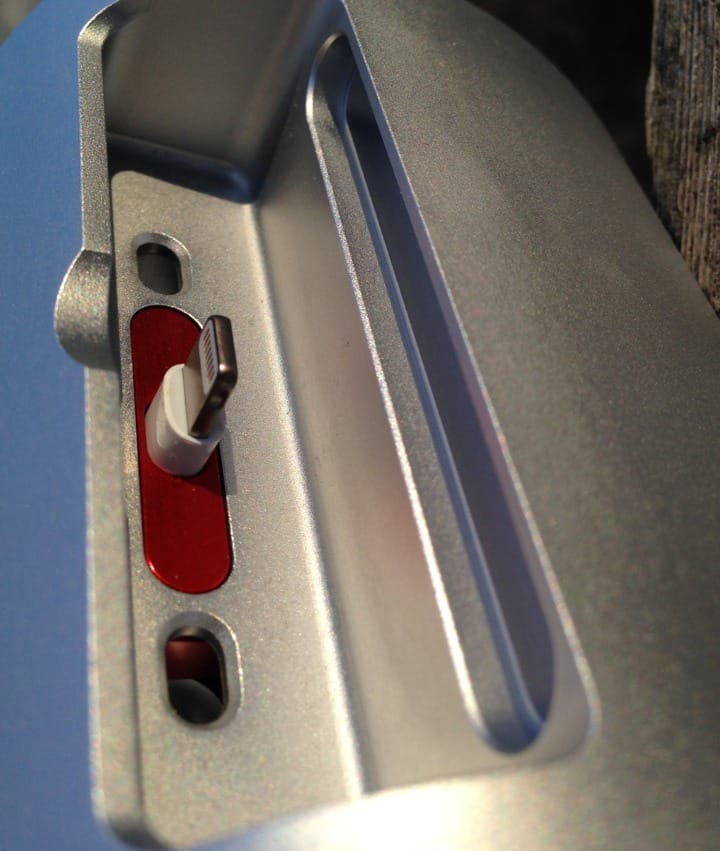 Installing the adapter was easy enough. Luckily I had an extra Lightning cable to use with it. The adapter looks nice, and works well enough. The main problem is that Apple's Lightning connector produces too much friction to undock the phone with one hand. I now have to hold down the dock to get my phone.
According to Elevation Lab:
The lightning connector, like all of Apple's 30pin connectors, are higher friction than our custom 30pin connectors shipped with your docks. But with the ElevationDock's weight, just some pressure from your pinky and you can remove your phone without the base moving.
I had this information before ordering the adapter. In theory I could still remove the phone with one hand--all I would need to do is press down with my pinky on the dock and get the phone with my other digits. In practice I have not been able to make that work. It is a two handed affair to undock my phone. So goes one of the best features of the original Elevation Dock
I still like the dock. The iPhone 5 version just isn't as useful as the 4/4S one. The Lightning adapter is well made, and I don't think they could have done a better job. It is my understanding that it is currently impossible for 3rd parties to create their own versions of Apple's Lightning connector. This means that Elevation Lab has made the best possible product given the current limitations.
The Elevation Dock is still the best iPhone dock I have found.